Better Choices.
Better Experiences.
Better Home.
When choosing the right kitchen implements, it is not unusual to be overwhelmed with all the available choices. That is why here at EuroLuxe Cabinets, we have the brands that you trust under a single roof to make the experience of furnishing your kitchen more pleasurable. Our showroom, with its inspired kitchen vignettes, lets you delight in the experience of having yourself move about in these carefully designed spaces so you can make the right choice.
Apart from that, we also offer consultation to help you design the kitchen that perfectly fits your requirements. Through our exclusive offers, you can get top-class appliances without putting a strain on your finances.
Ovens
Your kitchen conveys a special ambiance as it reflects both functionality and your lifestyle.
Each kitchen design is based on individual ideas and personal requirements.
See the variety of built-in ranges and ovens from Miele better.

Hoods
Boiling, frying, and cooking on full power requires a strong partner: the Range ventilation hoods.
Their size, design, and technology are tailored to the Ranges and together they form the perfect unit.
The ventilation hood will automatically activate the booster setting if necessary, and
the high-performance baffle filters ensure efficient vapor extraction at all times.

Ranges
Get closer to your cooking than ever before: Authentic material, outstanding robustness, and
powerful performance are combined in a single appliance that is waiting to revolutionize your kitchen.
The Miele Ranges are a unique product that will allow you to break new ground.

Refrigerators
The refrigerators that come equipped with special features to keep food fresh, freeze it, or store it, all under optimum conditions.
Coffee and Espresso Machines
The components of this coffee machine synchronize perfectly with one another that results to an exquisite coffee experience.
Dishwasher
Different dishwasher construction types for optimum convenience and perfect design harmony in your kitchen.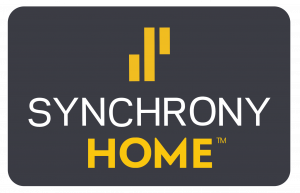 With the Synchrony HOME Credit Card, it's easier than ever to help make your home everything you've dreamed of.
Sign up to receive emails on the latest kitchen trends, our magalogue, special offers & exclusive events.