Choosing the Best
Kitchen Tiles
Choosing kitchen tiles can make or break your kitchen. It's very important to choose the right tile design that will go well with all the other elements of your kitchen. Wall tiles are important because they protect work areas and are easy to clean. It can be rather daunting to choose the right one as there are so many tiles suitable for your walls and floors. Let EuroLuxe Cabinets guide you in your choice.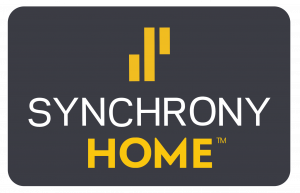 With the Synchrony HOME Credit Card, it's easier than ever to help make your home everything you've dreamed of.
Sign up to receive emails on the latest kitchen trends, our magalogue, special offers & exclusive events.