There is going to be a prevailing trend for kitchens this 2021—and it is about combining almost opposing sensibilities to render a dynamic feel to the space. Traditional American homes are beginning to adapt to this design shift as we see more kitchens meld Urban visions with the idyllic organic forms. The kitchen is no longer just dictated by the rigorous requirements of utilitarianism—it must also serve the varied purposes of living. To achieve a well-rounded kitchen space, here are some combinations that you should consider.
Sleek Lines and Glossy Finishes with Country Influences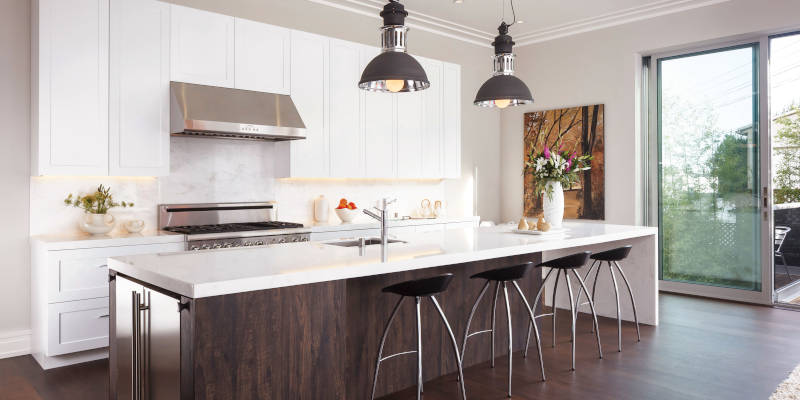 Modern individuals prefer their kitchens to be more streamlined and sometimes even border on clinical. However, the addition of properly selected elements will result to a kitchen that is well-appointed, highly-functional, and yes, still warm and homey. For those who prefer a direct-to-the-point approach, we recommend the 1900 Series by Bellmont Cabinets.
Smooth Surfaces with Dynamic Interiors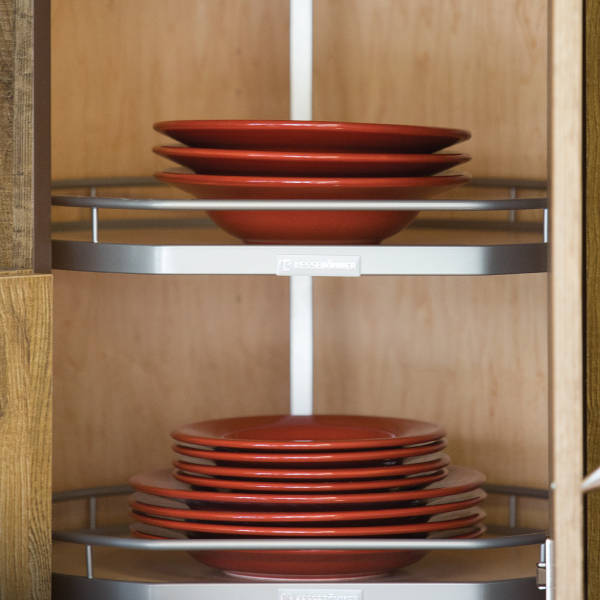 The genius that is the handleless cabinet door lends a more sophisticated vibe through visual continuity. However, a hardworking kitchen demands more solutions than just taking away the "visual clutter." Further your kitchen's functionality by paying strict attention to what's hidden behind the cabinet doors.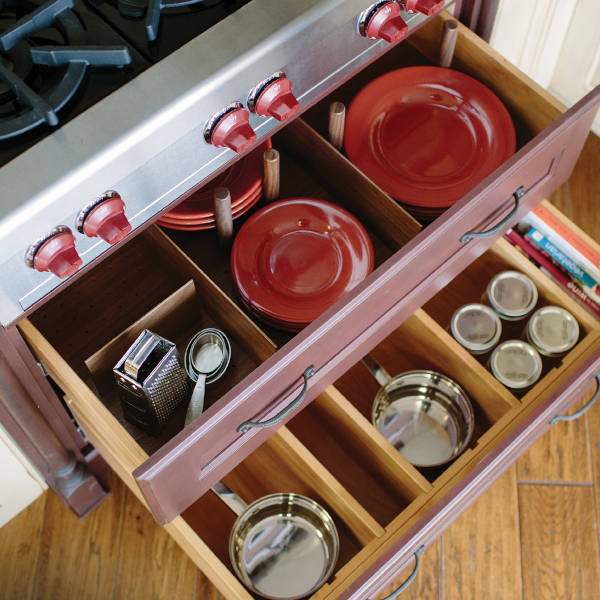 Frameless Cabinets with Built-in Appliances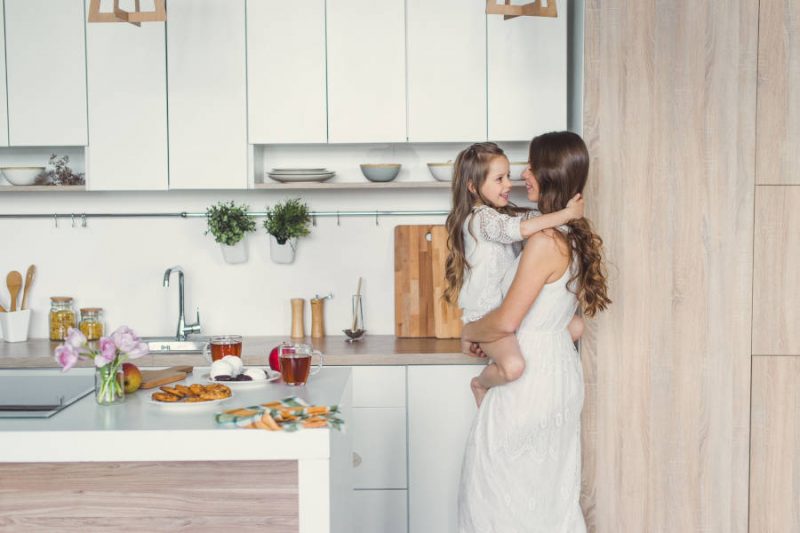 In the ever-growing demand for quality real estate, available space is tagged as a luxury. With Frameless Cabinets, drawers tend to be bigger and interior shelvings become adjustable giving you more control for personalization. Bellmont Cabinets are engineered with rigid box construction and secure full-top for superior strength and added support for solid surface countertops. Further this modern sensibility by installing built-in appliances for your kitchens. By identifying a permanent position for these high-tickets items, you become one with your space through muscle memory thereby increasing kitchen efficiency.
Closed Cabinets with Floating Shelves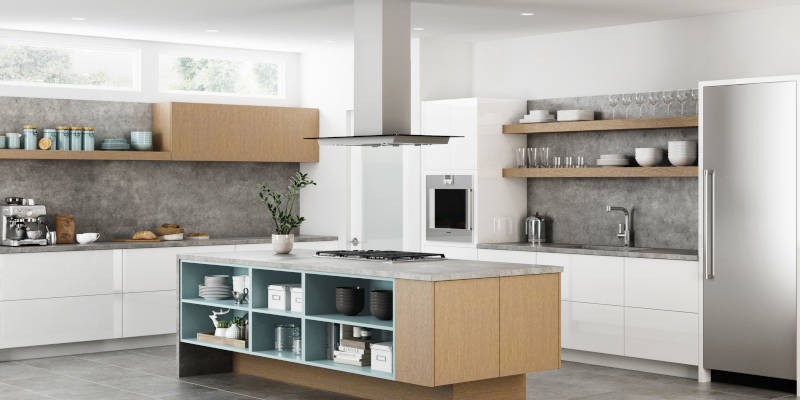 Closed kitchen cabinets are becoming a thing of the past—but one cannot deny the importance of having this kitchen essential. For an updated take, make sure your kitchen utilizes the available vertical spaces with lots of floating shelves. Not only these shelves provide additional space for your implements, but they also allow your space to have a more open, spacious feel. Not to mention that they can also be used as platforms to display the decorative items you have in your kitchen.
Ready to start your kitchen project and raise the overall value of your entire home? Talk to us today and we will help you every step of the way. Euroluxe Cabinets, Inc. is an official distributor of Bellmont Cabinets and other kitchen essentials including Silestone Countertops, Hallmark Floors, and Miele Appliances.